It can be tempting to wash your Wetsuit in the washing machine. It must be said that the machines are found in most homes and save us a lot of time and effort every week. On the other hand, washing a neoprene suit can be a time-consuming chore. Especially since it is advised to clean it frequently. The answer to this question is obviously: no…
It strongly disadvises to wash a neoprene suit in the machine.
See the damage of a machine washed wetsuit, sent by one of our customers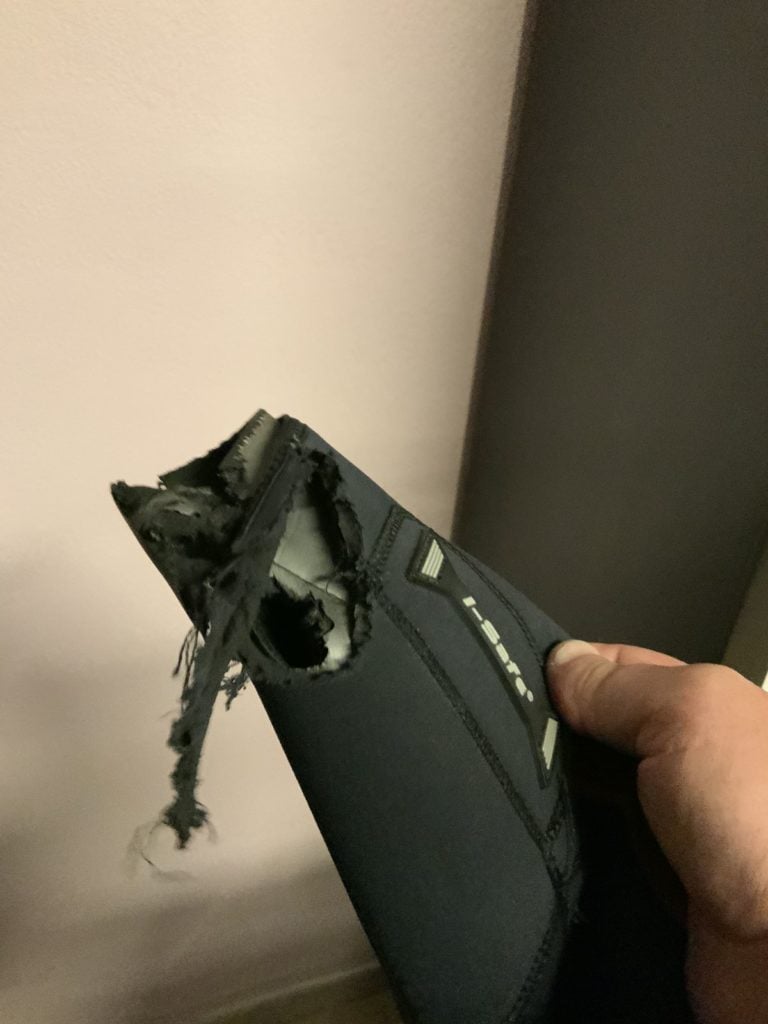 The neoprene of surfing wetsuits, diving or other purposes will not hold up, even at a slow spin.